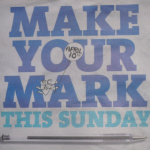 Twas the night before the census, when all through the country,
There was hardly an air of aware, about the war contractor.
The land of Ireland had enough on it's mind to be worrying,
About the unknown knowns.
This is the last story before census day tomorrow. Thank you to everyone for sharing the information here. Please keep it up for this one. By the way, the storified stories here enable you to embed the full stories onto other blogs. Bloggers, I encourage you do to so to help spread the news.
I will be back next week with a summary of the last five weeks.
Here we go again…